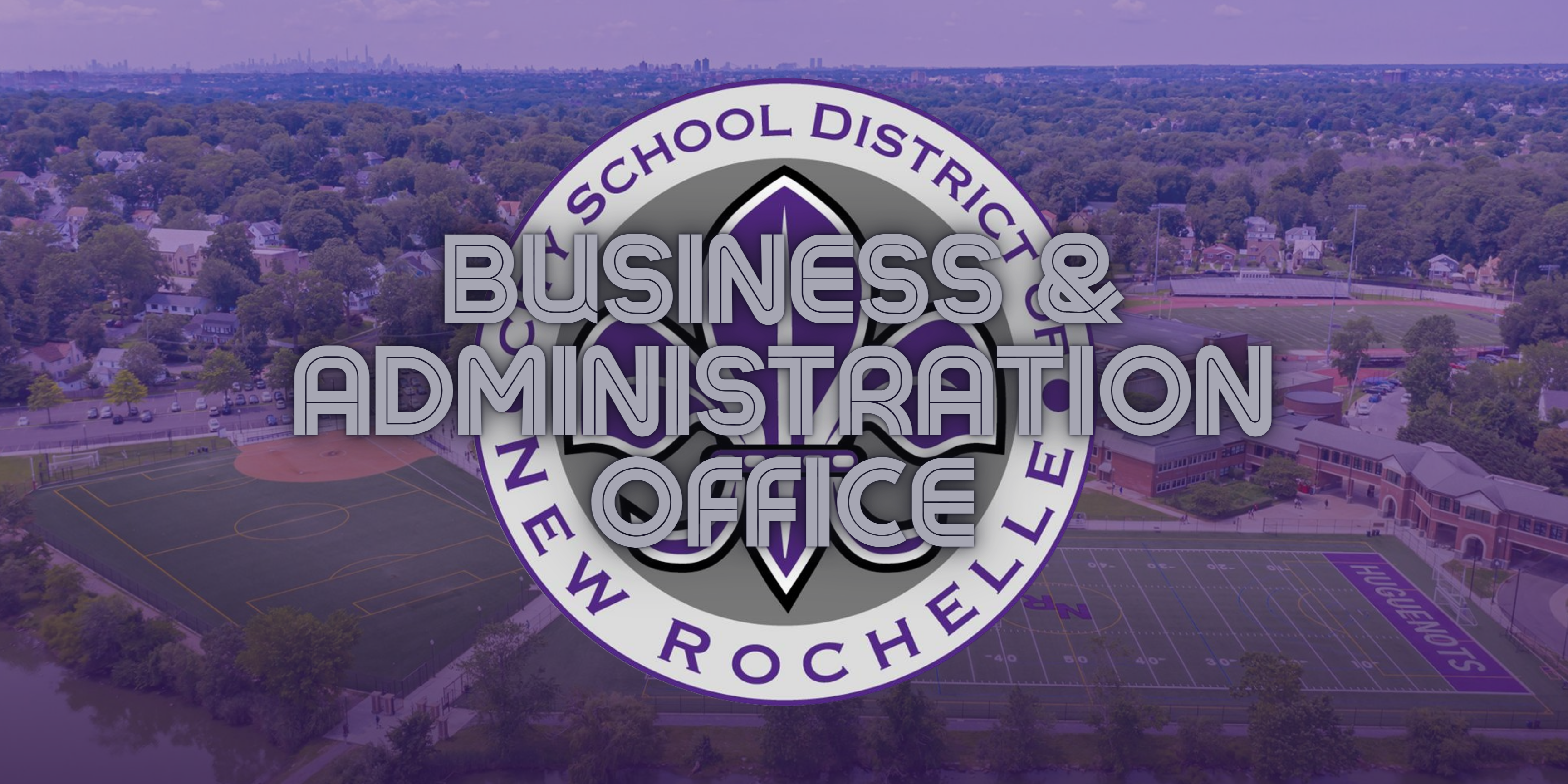 Welcome to the Business and Administration Office of the City School District of New Rochelle. The Business and Administration Office oversees multiple aspects and operations that facilitate the smooth operation of the school day and fiscal soundness of the District – facilities (including the District's 10 school buildings, the maintenance shop, grounds shop and Central Office), finances, food services, security, technology and transportation.
Within the past several years, the new administration has vastly improved the District's financial management and has been noted for its sound fiscal practices. The District maintains a rating of "Aa2" from Moody's Investors Service, in part because of its conservative approach to developing and managing its operating budget. Moody's also noted the Superintendent for Business and Administration's demonstrated experience in rebuilding the finances of distressed districts. The Office of the New York State Comptroller (OSC) has determined that the District's fiscal situation improved to the point that it has "no designation" of fiscal stress. OSC's designation indicates that the District is not currently susceptible to fiscal stress.
The Office remains committed to seeing that District revenues and other resources are used in the most effective ways possible to support the high-quality education provided by the City School District of New Rochelle.
ACHIEVEMENTS
The New York State Comptroller's Fiscal Stress Monitoring System serves as an early warning system for signs of financial stress in school districts and communities. The most recent report assigns the District "no designation," meaning its fiscal indicators did not rise to the level of significant, moderate or even susceptibility to fiscal stress. This is a significant improvement over prior reports, which listed the District as susceptible to fiscal stress.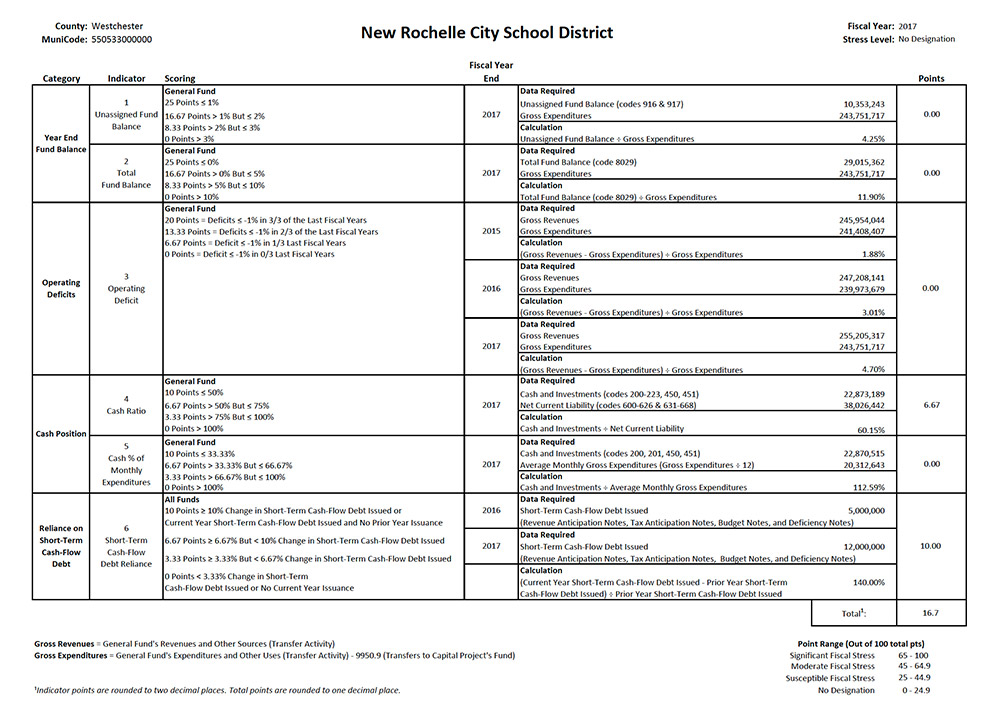 Learn more about the Fiscal Stress Monitoring System
Moody's Investors Service assigns the District a rating of Aa2. In 2016, Moody's removed a "negative outlook" designation. The District's fiscal advisor has estimated that this credit improvement will save taxpayers approximately $500,000 in interest expenses.
CONTACT US
Questions and comments about the district business and administration may be directed to:
City School District of New Rochelle Business Office
(914) 576-4240