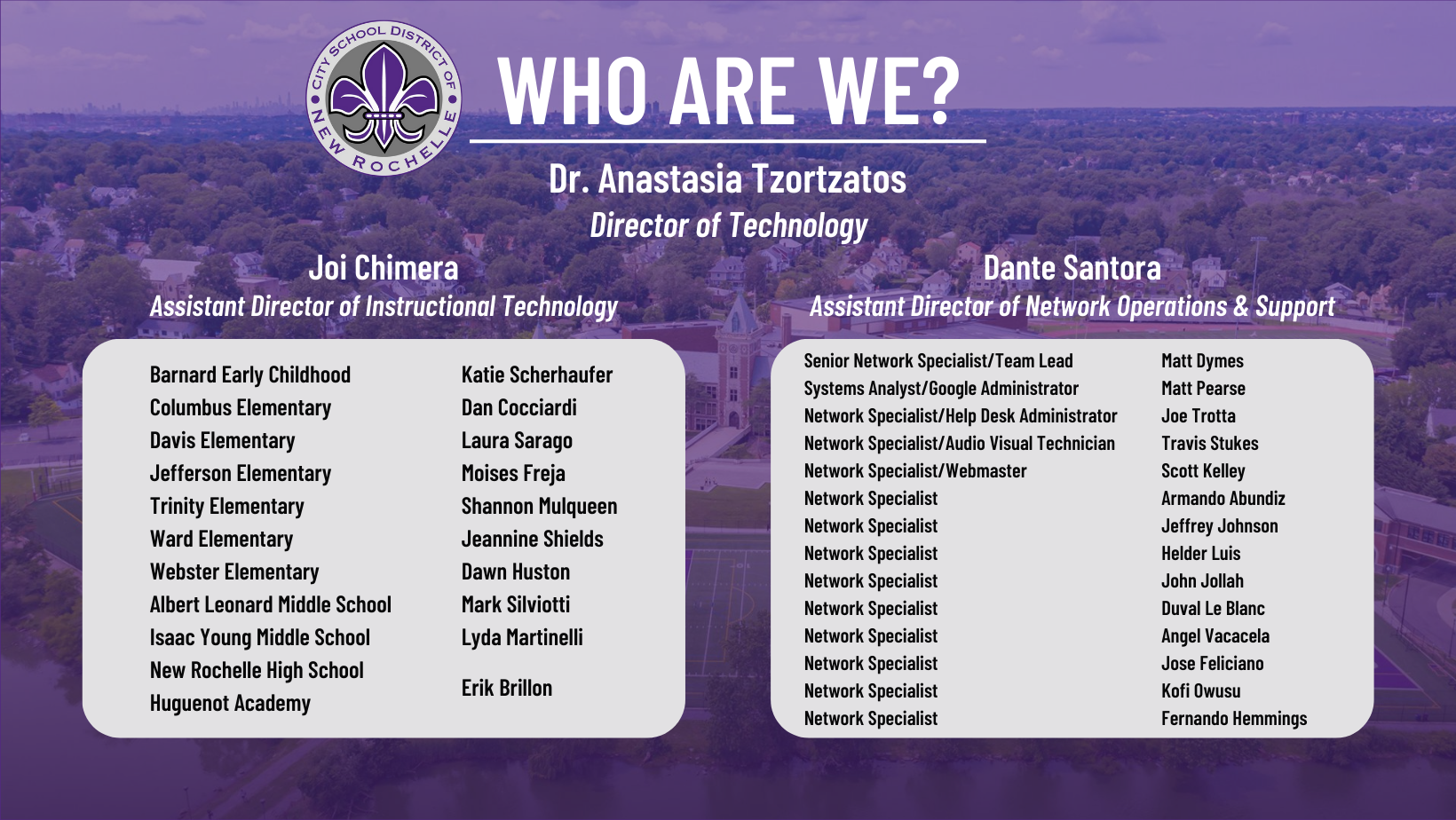 TECHNOLOGY VISION & PURPOSE
The overarching vision of the Instructional Technology Initiative in the City of New Rochelle Public Schools is to move forward vigorously to integrate technology into curriculum, instruction, professional development, and information management which will impact and expand the scope, quality, and richness of all educational programs.

Technology's major purpose must be to provide access to a global network of learning resources and communication tools to enrich and expand learning beyond the classroom walls.

As the district continues to transition into an informative millennium, New Rochelle educators, students, and the community-at-large will need to access state-of-the-art technology resources within an asynchronous environment to create, analyze, share, and communicate knowledge that will redefine education and motivate life-long learning.
TEACHER TECH BYTE- WHAT IS CSDNR GOOGLE CLASSROOM?
What is CSDNR Google Classroom?

CSDNR Google Classroom is available to any CSDNR Teacher with a CSDNR nredlearn.org Google CLOUD account and it is a suite of productivity tools including Gmail, Drive and Docs.
CSDNR Google Classroom is designed to help teachers create and collect assignments paperlessly, including time-saving features like the ability to automatically make a copy of a Google Document for each student. It also creates Drive folders for each assignment and for each student to help keep everyone organized.
Students can keep track of what's due on the Assignments page and begin working with just a click. Teachers can quickly see who has or hasn't completed the work, and provide direct, real-time feedback and grades right in Classroom.
Easy to set up Teachers can add students directly or share a code with their class to join. It takes just minutes to set up.
Saves time The simple, paperless assignment workflow allows teachers to create, review, and grade assignments quickly, all in one place.
Improves organization Students can see all of their assignments on an assignments page, and all class materials are automatically filed into folders in Google Drive.
Enhances communication Classroom allows teachers to send announcements and start class discussions instantly. Students can share resources with each other or provide answers to questions on the stream.
Contact your building's Instructional Technology Facilitator to get set up and get trained so you can have a CSDNR Google Classroom!