WELCOME TO NEW ROCHELLE SCHOOL DISTRICT FOOD SERVICES
This is your source for menus, meal promotions, and nutritional information. The application for free and reduced lunch is located below under Important Forms. To apply, please complete the form and return to the Main Office of your child's school.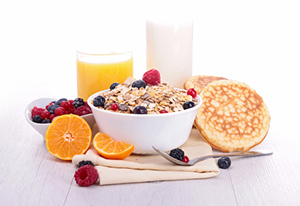 2022-2023 Free & Reduced Lunch Applications
EAT A HEALTHY BREAKFAST EVERYDAY!
CONTACT INFORMATION
Food Service Director
Mary Vanzo
vanzom@whitsons.com
Whitsons Cafeteria Services
Office - 914-576-4611
For help with applications and school lunch accounts please contact wgrosso@nredlearn.org .