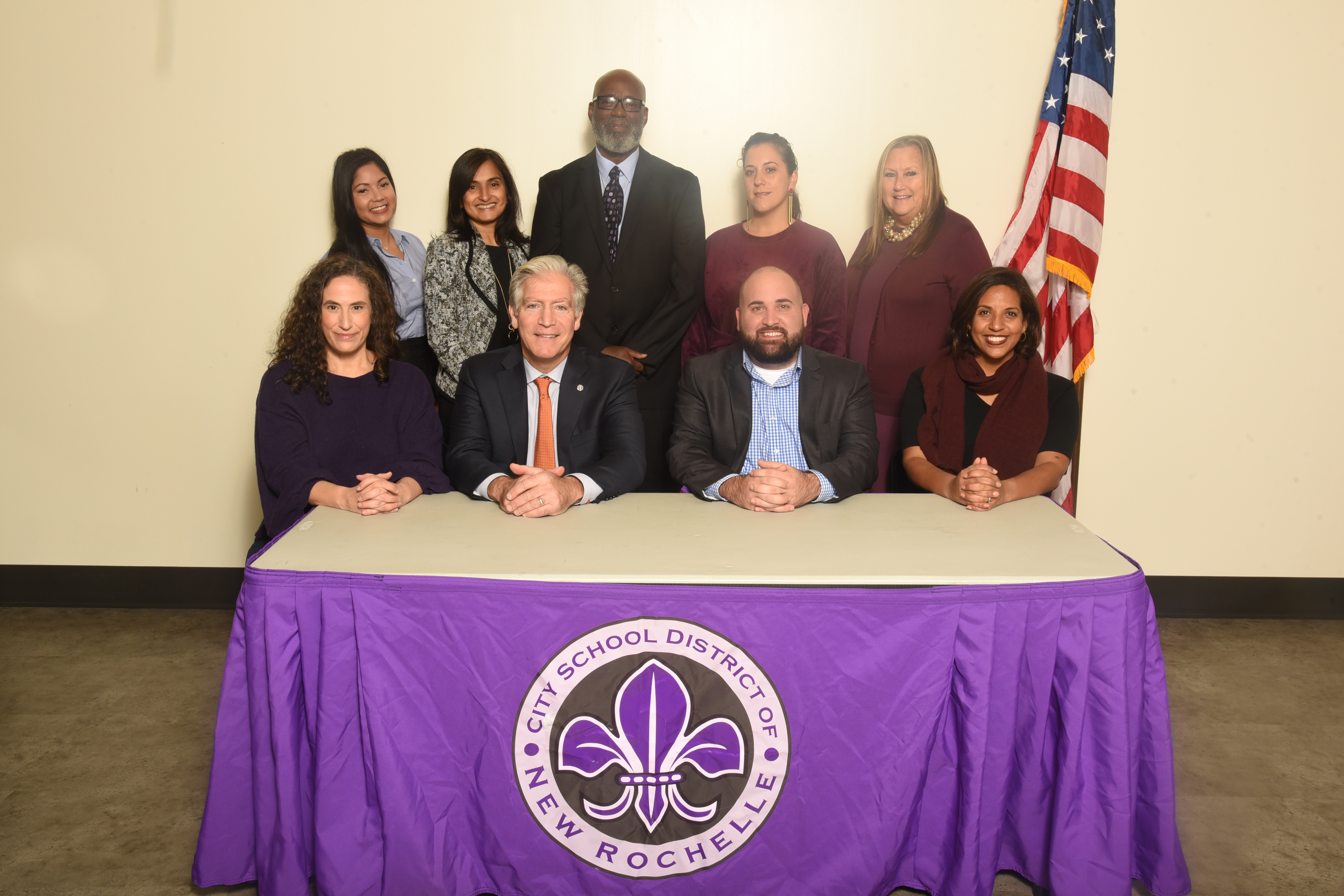 To email the entire Board of Education, please use boe@nredlearn.org, which will be forwarded to all members of the Board of Education, Superintendent of Schools, Clerk and Secretary to the Board of Education, and the Assistant to the Clerk and Secretary.
MEETING MINUTES
Minutes of Board of Education meetings are available at the office of the Clerk and Secretary of the Board of Education.
Requests for minutes should be directed to:

Clerk and Secretary to the Board of Education
City School District of New Rochelle
515 North Avenue
New Rochelle, NY 10801-3416
Tel.: (914) 576-4219
Fax: (914) 576-4613

Minutes and Agendas can also be viewed by visiting the CSDNR Board Docs website

There are five tabs at the top of the CSDNR Board Docs website:

Featured tab, then click on the date of the Meeting Agenda
Meetings tab, then select 2022 and select past meetings.
Policies tab, then select or search a policy.
Library tab, then select or search a keyword or policy.

Search tab, then enter a keyword and search.
BOARD OF EDUCATION BUDDY PROGRAM
In the Board Buddy Program, each member of the Board of Education is buddied to a school in the District for one quarter. During that time, the BOE member will attend as many of the events in the school as possible to learn about each individual school's culture, climate, parents, and students.
Events may include meet-the-teacher night, awards ceremonies, concerts, major PTA events and any other program unique to the school. This system serves to expose each member of the board to each school in a meaningful way. It also lessens the load on the collective board.
Individual board members are not expected to attend activities in every school, although, of course, there is no restriction on activities. If a board member wishes to attend a function outside of their buddy placement for the quarter, they are encouraged to do so too. The Clerks office will put together a list of events that all board members have traditionally attended (e.g. high school graduation), so that they can be added to board members' schedules in advance.