Saliva-Testing Program and Contact Tracing Method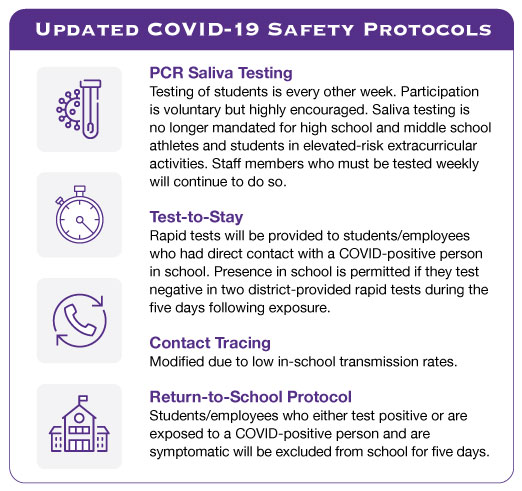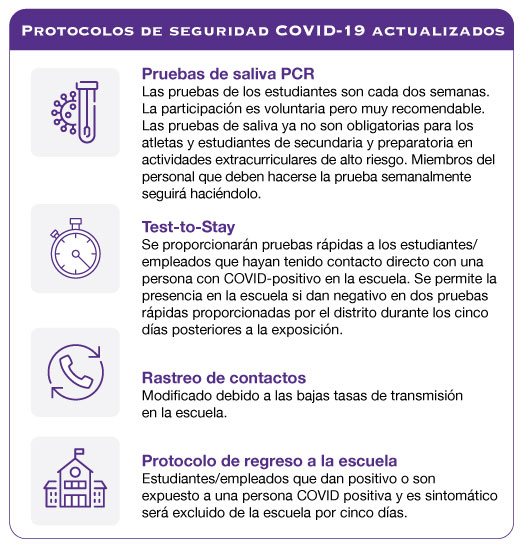 Learn More about PCR Saliva Testing and the Test-To-Stay Programs
Our school district has implemented two COVID-testing programs to help safeguard health. The PCR Saliva-Testing Program is mandatory for participants in middle and high school athletics and elevated-risk extracurricular programs. It is voluntary for all others, but registration is urged. The Test-To-Stay Program allows any asymptomatic (no symptoms such as a runny nose, cough, fever, etc.), unvaccinated pre-kindergarten through grade 12 student or school district employee who was in direct contact with a COVID-positive person in school to avoid school exclusion and possible quarantine.
Saliva-Testing Program Registration on Paper: Forms can be picked up in each school's main office.
How You Can Help Keep Our Schools and Community Safe
Please review these graphics on the importance of COVID-19 vaccinations and other school district programs designed to keep our schools open as healthy settings for education.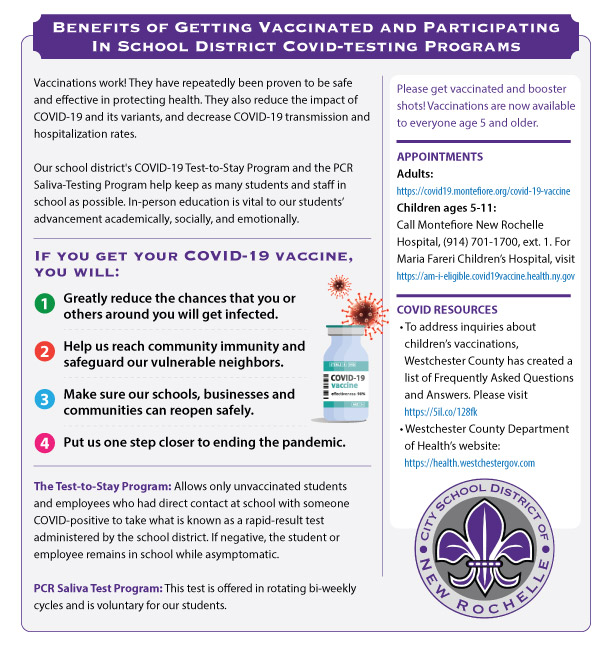 District-Wide COVID-19 Protocols
Nothing is more important than the safety of our students, families, faculty, staff and community. Superintendent Jonathan Raymond outlines COVID safety protocols in this video.
Guidance for Students Who Have Signs or Symptoms After COVID-19 Vaccination